Portfolio Strategies
Working with You
As client of ours, we strive to understand your specific goals and risk tolerances to create an investment portfolio that best fits your individual profile. Our portfoliosrange from Aggressive to Defensive, while allowing for customization for unique circumstances that our clients face, including diversification and liquidity concerns. As long-term investors, we have been through multiple market cycles and will revise your portfolio over time to adjust as market conditions change, while continuing to engage with you to ascertain whether your goals or circumstances have changed.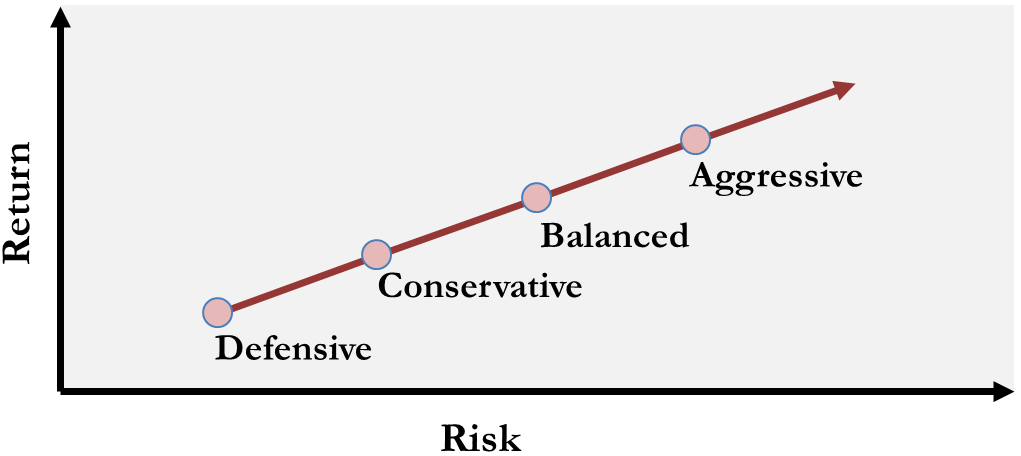 Each of our strategies is anchored by a disciplined portfolio management process that starts with quantitative screening followed by detailed credit and fundamental analysis. Our portfolio management team then constructs a portfolio of convertible securities, bonds, and equities that have been evaluated on the merits of their relative value and risk attributes.
An area that differentiates our strategies is that all of our strategies utilize convertible securities, which are hybrid investment vehicles that offer components of both fixed income and equity investments. For additional information on convertible securities and how they operate, click here.
Aggressive Strategy
Our aggressive strategy seeks to achieve the long-term returns associated with astock portfolio, but with less risk. A typicalportfolio is primarily invested in convertible securities and dividend-paying stocks, including Community Banks and REITs.
Balanced Strategy
Our balanced strategy targets a return profile similar to a portfolio invested 60% in stocks and 40% in bonds, but with less risk. A typical portfolio is primarily invested in convertible securities and dividend-paying stocks, including Community Banks and REITs.
Conservative Strategy
Our conservative strategy seeks to provide an income stream, while providing downside protection to principal, and limited growth potential. A typical portfolio is primarily heavily weighted towards convertible securities, but may also include dividend-paying stocks, including community banks and REITs.
Defensive Strategy
Our defensive strategy seeks enhanced returns in comparison to a standard fixed income portfolio. The portfolio is primarily composed of convertible securities that combine a current income stream with the added potential for an equity lift from any material rise in the value of the underlying stocks.